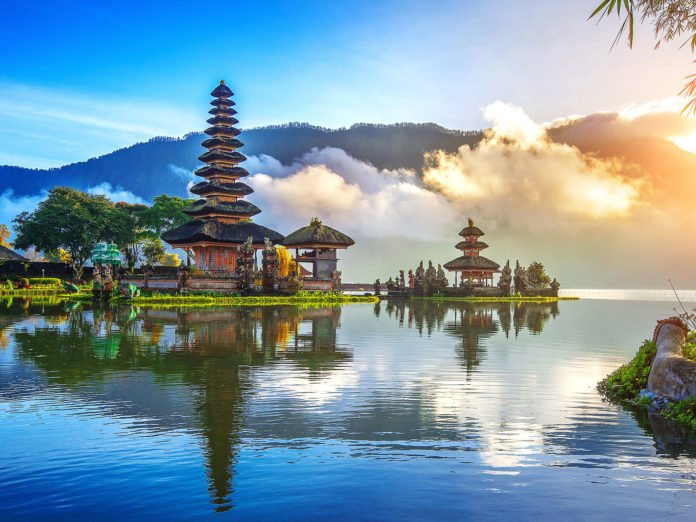 BY ARSLAN ABBASOV
AZERI OBSERVER EDITOR-IN-CHIEF
There is a very good reason why Bali is called a paradise on Earth. An Indonesian island, Bali is the holiday of a lifetime. After just one visit, you will want to spend each and every vacation here. You will fall in love with the island, the life, the dream; and watch it become a reality.
Indonesia is like a lost desert island in the open ocean. Not only does it possess a unique nature with ancient local traditions, it also possesses a spiritual philosophy with a tranquil atmosphere. The local food is one of the most vibrant and colorful cuisines in the world, set with intense flavors.
Although Indonesia is a Muslim country, over 80 percent of the Bali island's indigenous profess Hinduism.
Bali is a tropical island, with temperatures ranging from 25 to 35 degrees Celsius year round.
Surrounded by turquoise water on all four sides, Bali is composed of four main regions. Three of them are located in the capital Denpasar – Kuta, Seminyak and Nusa Dua, and the fourth is Ubud.
In the most popular resort town of Kuta, located next to the international airport and the island's capital – the city of Denpasar– travelers can enjoy surfers' waves, white sandy beaches, a rich and vibrant nightlife, with the hustle and bustle of an Eastern Asian country, crowded with fun-loving tourists and motorbikes. This resort has the most developed infrastructure with a large number of hotels, beach activities, cafes and transport agencies. The farther you go from Kuta, you reach the quieter and more relaxed resorts, complete with architectural masterpieces in the hotel lobbies and residences. There are sumptuous sea-view restaurants where you can sit on a wide terrace with a refreshing beverage, particularly The Secret Garden Village complex close to the scenic view of Beratan Lake. Here, you will find rice fields, a cosmetic and soap museum and factory, and a specialty souvenir shop. Coffee lovers can visit the coffee and roaster café, offering distinctive coffee aromas, including the legendary Luwak Coffee, obviously originating from the island of Bali.
One of the best beach clubs in Bali is Sundays Beach Club. It has a private beach, with a private inclinator, exclusively available for the guests. During the ride down you can enjoy a breathtaking view of the sea bay with crystal clear water. Relax on comfortable sun loungers for that all-round tan, and enjoy an excellent choice of food with the perfect atmosphere.
Bali is also renowned for its rich, historical and cultural heritage. One of the most romantic temples in Bali is Pura Luhur Uluwatu. Perched on top of a steep cliff approximately 90 meters above sea level on the way from Kuta to Nusa Dua, you will find one of Bali's spiritual pillars; a tiny refuge for the spirits of ancestors, protecting the local people from sea demons. This temple, combined with stunning views from the mountain, attracts many tourists. Hundreds of monkeys dwell in the surrounding forest, guarding the temple from negative influence. They are not aggressive, but you should guard your personal belongings!
In Wisnu Kencana Cultural Park in Garuda, you will find the highest statue in Indonesia; a sculpture dedicated to Wisnu and the mythical bird Garuda. Another must-see place is the Hindu Temple of Tanah Lot. The temple sits on a rock, 30 meters away from the waterfront. Thousands of tourists come to Tanah Lot temple to watch the sun rise over the Indian Ocean.
The Gili islands close to Bali, are an archipelago of three small islands, 35 km off the northwestern shore, providing the perfect romantic beach getaway, resplendent for diving and snorkeling. The largest island is Gili Trawangan and the two smaller ones are Gili Air and Gili Meno, located next to the island of Lombok. There are many places to dive around the islands, displaying colorful fish, manta rays, turtles and sharks, with the main attraction showcasing a hauntingly beautiful underwater sculpture, called The Nest. Depicting a circle of 48 life-size human statutes, all playing an eternal underwater dance, the future plan is for the sculptures to gradually become a home for coral, thus turning it into a coral reef.
For an unforgettable experience, you should visit the native Sade village – a showcase of the traditional lives of the Sasak people, living on the island of Lombok. Its residents have completely preserved their style of life and ancient customs for a millennia, therefore the village attracts many tourists who are interested in the life of its indigenous inhabitants. The local architecture has not changed over thousands of years; all houses here are still built of clay. The roofs, called Bale Tani, are made of dry sedge grass, fences of bamboo weave and the floors of soil. When building these houses, local residents don't use nails, but 'tali ijuk' which is a bamboo thread. Sasaks are especially famous for their crafts and in the village you can buy hand-made dishes and clothes woven by local women.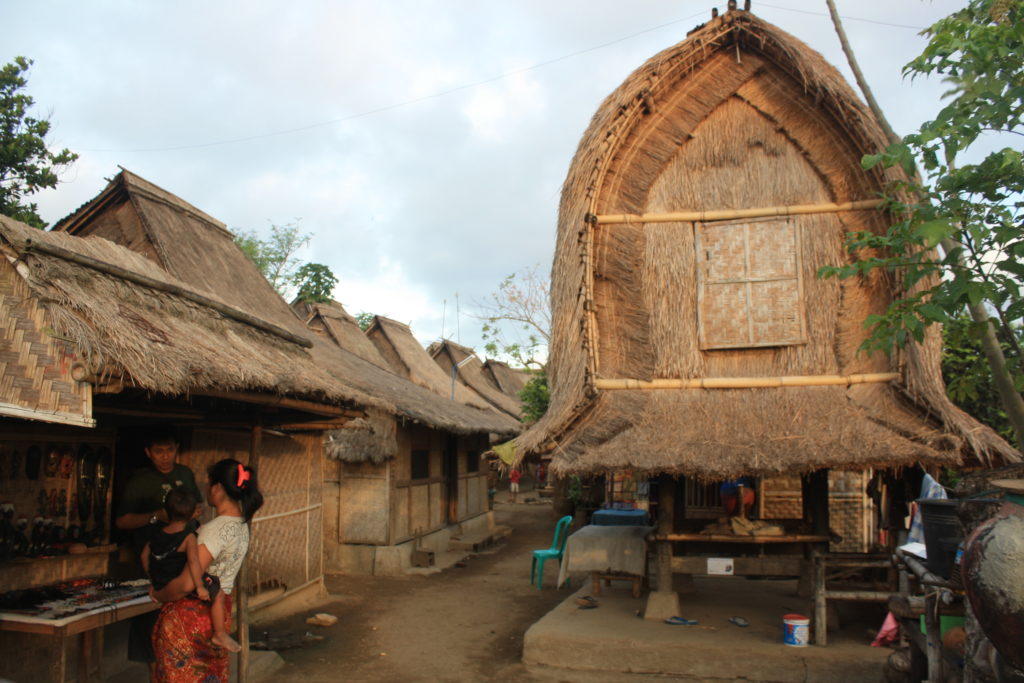 Religious rituals, which are an integral part of local traditions, are especially beautiful. Sasaks' religious ceremonies are accompanied by music and exotic theatrical performances. A visit to the village of Sasaks is a great pleasure for all lovers of foreign cultures and traditions.
Anyone, who has visited Bali at least once in their life, will leave a piece of their heart in this beautiful island. Nothing can compare to such an opulent and diverse heritage and the genuine sincerity of the Indonesian people.