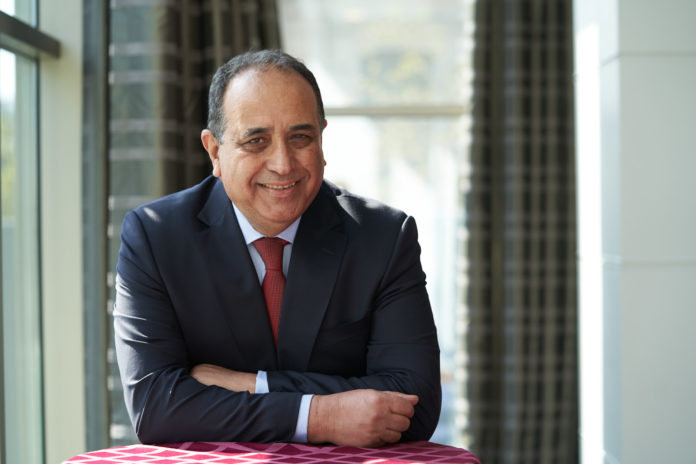 In an exclusive interview, Azerbaijani Ambassador to Hungary, former Foreign Minister, an author of over 30 books, Vilayat Guliyev tells Azeri Observer about the main milestones in his 20-year diplomatic career, major accomplishments and gaps in political, economic and cultural cooperation between Azerbaijan and Hungary and Hungary's commonality with the Turkic world.
BY ELENA KOSOLAPOVA
AZERI OBSERVER STAFF WRITER
Question: How can you compare Hungary-Azerbaijan bilateral relationship that initially excited you when you first moved to Budapest in 2010, with the one that exists today? What are the changes? How would you assess the future prospects of those bilateral relationships?
Answer: As people say, everything is relative. Looking back, we can see positive changes and positive dynamics. I will give some facts. In 2012, we managed to agree with Hungarian authorities on the extradition of Azerbaijani officer, Ramil Safarov, who was serving a life sentence in Budapest prison, despite the desperate resistance of Armenian diaspora in Hungary and throughout the world. In 2014, during the visit of President Ilham Aliyev to Hungary, an agreement on strategic cooperation between our countries was signed. In 2015, a direct air flight between Baku and Budapest was launched. The number of Azerbaijani students in Hungarian universities has increased to more than 700 in the last nine years. Azerbaijani cities of Shusha and Agdam, located in Nagorno-Karabakh, occupied by Armenian military forces, became sister cities of Hungarian cities of Gyöngyös and Tiszavasvari. The capitals of our two countries, Baku and Budapest also signed a letter of intent to become sister cities in the near future. The flow of tourists from Baku to Budapest and vice versa is increasing. Hungary consistently supports the just cause of Azerbaijan in international organizations. Finally, Budapest decided to join the Cooperation Council of Turkic Speaking States. A Representative Office of this organization has been opened in the capital of Hungary. I believe that all these developments lay a solid basis for further successful cooperation between our countries. The most important thing is that our people have a desire to further develop the bilateral relations and bring our nations even closer to each other, in order to achieve our goals. To conclude, I would like to say with all humility that the Hungarian government have bestowed upon me the honour of decorating my activities with the order of "For Merits," to which I am extremely humble but very thankful.
Q.: Azerbaijan and Hungary exchange visits on a regular basis. Are there any high level meetings expected in the near future?
A.: Azerbaijani Foreign Minister, Elmar Mammadyarov, Minister of Youth and Sports, Azad Rahimov, Chairman of the State Committee on Work with Diaspora, Fuad Muradov and other Azerbaijani high officials have paid visits to Hungary in 2019. Hungarian Prime Minister, Viktor Orban and Foreign Minister, Peter Szijjarto, in turn have visited our country. At the beginning of 2020, Budapest is expected to host the 8th meeting of the Azerbaijani-Hungarian intergovernmental commission. This commission is co-chaired by Azerbaijani Labor and Social Protection Minister, Sahil Babayev and Hungarian Foreign Affairs and Trade Minister, Peter Szijjarto. The agenda of the intergovernmental commission is expected to be very lengthy. There are a number of new ideas and proposals. In addition, Hungarian Prime Minister, Orban has invited President Aliyev to pay an official visit to Hungary. Within the framework of the Council of Turkic Speaking Countries, they are also planning the organization of further high level meetings.
Q.: Tell our readers about the joint Azerbaijani-Hungary economic projects and prospects of investment cooperation.
A.: In modern diplomacy, economic issues come first, which makes sense. If two countries have friendly relations, mutual understanding on main political issues, good legislative framework, enough resources and opportunities, they also enjoy highly developed economic cooperation. In this regard, I would especially emphasize the efforts of Azerbaijani Deputy Prime Minister and former Minister of Economy, Shahin Mustafayev, as a co-chair of the bilateral intergovernmental commission. Thanks to his vigorous activity, a number of projects were implemented in agriculture, construction, development of small and medium-sized businesses, and other spheres in 2012-2019.
Just recently, the media published long-awaited news about a huge energy project. Hungarian MOL Group signed an agreement with Chevron Global Ventures Ltd and Chevron BTC Pipeline, Ltd to acquire their 9.57 percent stake in the Azeri-Chirag-Gunashli (ACG) oil and gas field located in Azerbaijani sector of the Caspian Sea, and 8.9 percent stake in the Baku-Tbilisi-Ceyhan (BTC) oil pipeline. The deals totals to $1.57 billion. Once completed, this transaction will make MOL the third largest field partner in ACG. It is clear that the deal will open up new opportunities for wider bilateral cooperation in other areas.
Q.: The trade turnover between Azerbaijan and Hungary is quite low. What measures are aimed at its enhancement?
A.: Unfortunately, you are right. The embassy regularly sends detailed information about Hungary's business environment, analytical materials and economic data regarding the actual needs of the Hungarian market and its main export and import trends. However, a strong interest of small and medium-sized businesses, and determined work of the responsible economic institutions are required to improve the situation. Let me give you one example. Hungarian tourists, after visiting our country, are looking for Azerbaijani cafes and restaurants in Budapest. I am sure that this business would be successful in the Hungarian capital. However, despite the Embassy's multiple appeals to the restaurant businesses and official bodies, there are still no Azerbaijani restaurants in Budapest. We have regular flights, so there are many potential clients and quality products required for Azerbaijani dishes in Hungary. What else does a smart businessperson need? I believe that human factor is the main obstacle. First of all, businesses should have desire, intention, and, figuratively speaking, a heart's move.
Q.: Next year, Azerbaijan will start gas supplies to the EU through the Southern Gas Corridor. Is there any progress in the implementation of the Azerbaijan-Georgia-Romania Interconnector (AGRI) project, which would deliver Azerbaijani gas from the Southern Gas Corridor to the Hungarian border?
A.: Unfortunately, it is still premature to talk about successful implementation of this international energy project. I can say for sure that the delay in the AGRI implementation is not caused by Azerbaijan. In 2010, the leaders of four countries – Azerbaijan, Georgia, Romania and Hungary – Ilham Aliyev, Mikheil Saakashvili, Traian Basescu and Viktor Orban, met in Baku and decided to cooperate in the pumping of natural gas through existing pipelines from Sangachal Terminal in Azerbaijan to a new Kulevi gas compression terminal at the Black Sea coast of Georgia. Then the liquefied natural gas would be transported by LNG tankers, to the new Constanta terminal in Romania. After regasification, natural gas would be distributed in Romania by the existing gas grid, and delivered to Hungary and further to European countries through the existing interconnector Arad (Romania) – Szeged (Hungary). Azerbaijan was ready to supply the required volume of natural gas and finance its share of the project. However, it became clear quite soon that other participants experienced financial problems. Besides, the EU's declared interest in the project was just in words. The European institutions did not take any real steps. Therefore, they were right where they started. The deadlines for the completion of the project have been delayed. Last year, the Georgian Oil and Gas Corporation, which is one of the shareholders of the project, said that the first stage of the project would be completed after 2024-2026. So, let's see what happens.
Q.: Since the launch of direct flights between Baku and Budapest, Hungary has become a very popular destination among Azerbaijani tourists. What about Hungarian tourists traveling to Azerbaijan? How has their number changed over the last few years?
A.: It is wonderful there has been a direct flight between Budapest and Baku for the last several years, which is carried out by Wizz Air Airlines twice a week. Every year, thousands of people travel on this route. The Hungarian capital is located in the very center of Europe, and has turned into a real window to the Old Continent for many travelers from Azerbaijan. It seems that our citizens make up the majority of passengers on the Budapest-Baku flight. However, the situation is changing as the flow of Hungarian passengers is increasing. Previously, it was easier to count the visitors, as they all applied for visas at the Embassy. Then, the visa issuance process has been simplified. Now foreigners can get an Asan visa, apply for an electronic visa or get a visa on arrival at the Baku airport.
So, I cannot give you exact numbers. However, as a regular passenger on the Budapest-Baku flight, I can assure you that the number of Hungarian tourists is growing steadily. The interest for our country, its history and culture is increasing. Our capital, our nature, our cuisine is becoming popular among Hungarians. Therefore, a Hungarian who once visited Baku, is looking for Azerbaijani restaurants in Budapest.
Q.: Could you tell our readers about the cultural exchange that exists between Azerbaijan and Hungary, and the activity which allows Hungarians to know more about our country?
A.: It is worth mentioning that cultural diplomacy occupies one of the most important places in our everyday work. Our first ambassador to Hungary, an experienced diplomat and my friend, Hasan Hasanov, initiated this tradition. As many as 7 international conferences on the theme "Azerbaijan-Hungary: dialogue of cultures" have been organized in Budapest on the initiative of the Embassy. Scientists from Azerbaijan, Hungary, Poland, Turkey, etc. attended them and a number of books were published on its results. We can call them an encyclopedia of Azerbaijani-Hungarian relations. We have published more than 60 Azerbaijani books in the Hungarian language, including a 3-volume edition of Azerbaijani tales, folk epos, works by Fizuli, Mirza Fatali Akhundzade, Jalil Mammadguluzadeh, a 3-volume edition 'Personality and Time' about Heydar Aliyev by Elmira Akhundova, dictionaries, phrasebooks, cookbooks, etc. We provide the leading libraries in Hungary and these books are free of charge. This year, an Azerbaijani book corner was opened in the scientific library of the Danube University. I can give you another example: a few years ago we organized an essay competition called "What I know about Azerbaijan" among Hungarian master degree students and young scientists. The jury selected 30 best essays, which were later published in a special book. The Ministry of Youth and Sports also invited 5 of the best authors to visit Baku for a week. We also organize concerts of Azerbaijani musicians, exhibitions, presentations, etc. In February 2020, with the support of our Ministry of Culture and Tourism, we will organize a week of Azerbaijani cinema in Budapest and other major Hungarian cities. Much attention is paid to cooperation in humanities and art as well. For instance, the Sciences Academies of Azerbaijan and Hungary plan to sign an agreement on cooperation.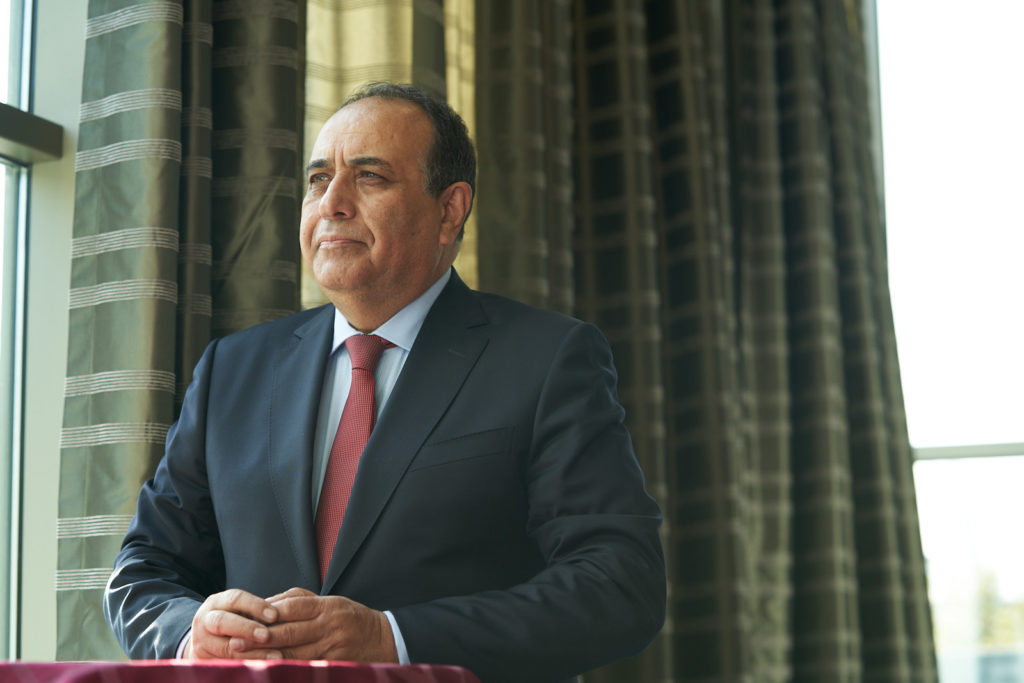 Q.: This year the European Representative Office of the Turkic Council opened in Budapest. How could it strengthen cooperation between Hungary and Turkic countries and Azerbaijan in particular?
A.: In Hungary, people still argue about the origin of the Hungarian nation. Where is their ancestral home? What family does the Hungarian language belong to? In the socialist period, the majority believed that Hungarians are Finno-Ugric people, and their language belongs to the Finno-Ugric language family. Now, an opinion about Turkic origin of Hungarians and Hungarian language is prevailing both in science and in the society. It is worth mentioning, that in January 2019, following the Prime Minister's order, the Hungarian Academy of Sciences opened a special research institute for detailed study of the ethnogenesis of Hungarians and their language. Observer status in such international organizations as the Cooperation Council of Turkic Speaking States (CCTS), the Parliamentary Assembly of Turkic-Speaking Countries, the International Turkic Academy, and finally the Turkic Council Representative Office in Budapest, shows that Hungary has serious intentions towards political, economic and cultural integration in the 200-million Turkic world. At the recent Turkic Council Summit in Baku, Hungary also joined the Turkic Heritage and Culture Foundation headquartered in our capital. The most important observation is that Hungary's participation in all above-mentioned organizations is not declaratory, but operational. Our Hungarian friends sincerely try to contribute to the common activity. The speech of Hungarian Prime Minister, Viktor Orban at the Baku Turkic Council Summit clearly showed what important role his country could play, as a representative of the Turkic world in Europe, European organizations and institutions.
Q.: You are an author of a number of books and articles on history and international relations. What scientific work are you working on now?
A.: I have published more than 30 books in Azerbaijan, Iran, Turkey, Poland, Hungary, and many more scientific articles in other countries. My diplomatic service and host countries have had a positive effect on my scientific and literary activity. After long research in the libraries and archives of Warsaw, I published a prolific book, 'From the heritage of Azerbaijani political emigrants in Poland (in the 1930s), 'Polish Tatars in Azerbaijan', 'Poles in the Azerbaijan Democratic Republic' (in Polish) and "General Masei Sulkevich – Chief of the General Staff of Azerbaijani Army" (in Polish). Hungary is not an exception. There have been many interesting topics and persons related to Azerbaijan, its culture and history. Some of my articles regarding outstanding Hungarian Turkologists have already been published in the periodical press. Now, I am working on a new book entitled, 'Bekir Chobanzadeh in Budapest.' A few years ago, its short version was published in Hungarian as a separate book. Bekir Chobanzade was a very interesting person. He was a Crimean Tatar. He studied at the famous Istanbul Galatasaray Lyceum, and graduated from the historical and philological faculty of the University of Budapest in 1918. He was a poet, prose writer, translator, linguist, literature historian and literary critic. Since 1925, his life was connected with Azerbaijan. He was one of the founders of modern Azerbaijani Turkology. He raised a generation of young philologists in the Crimea, Azerbaijan and Uzbekistan. He continued working until the fateful 1937, when he fell a victim of Stalin repression, like many of his colleagues. There are many books about Bekir Chobanzade's scientific work and life. However, my book is about an underexplored period of his life. The title of the book is Bekir Chobanzadeh: Years in Budapest. I delved into the archives and libraries, and consulted with Hungarian Turkologists in order to obtain reliable information about this complex period of his biography. The book is almost ready. I hope next year it will be published in both Azerbaijani and Hungarian languages. Hungarian Turkologists are very interested in it.
Q.: What do you consider your main achievement during your long diplomatic career? What are your goals for the future?
A.: Recently I celebrated the 20th anniversary of my diplomatic service. On October 26, 1999, President Heydar Aliyev appointed me, as researcher at the National Academy of Sciences and parliament member to the post of Foreign Minister. A great deal of trust was invested in me with great responsibility. One aspect is to start from the very beginning, go through all the stages of diplomacy, study processes, gain experience, and learn the finer points of diplomatic work. Another thing is to become a minister suddenly and unexpectedly. It is hard for me to judge how successful I was. However, I did my best to represent the country properly, protect its interests, and fulfill all the responsibilities assigned to me. Diplomacy is a team effort. Therefore, it is not correct to attribute the achievements in this area to just one person. Nevertheless, I am very proud that as a Foreign Minister I signed an agreement on full membership of our country in the Council of Europe in 2000. Our work in Poland resulted in the creation of a Presidential Council for constant coordination of cooperation between the two countries. Unfortunately, the tragic death of Polish President, Kaczynski and his team, impeded development of this unique initiative. I believe that the extradition of Azerbaijani army officer, Safarov could also be considered as a success of our diplomatic mission.
Q.: What similarities have you discovered between Hungarian and Azerbaijani people while living in Budapest?
A.: My friends and acquaintances often ask me: "You have been in Hungary for so long. Are you not bored?" I could give a stilted answer or quote the famous Dutch philosopher Spinoza, who said that "spiritually rich people never get bored." However, I prefer to be sincere and give a simple answer without any diplomatic words or clever quotes. Hungary has become my second home after all these years. The mentalities of our nations are very similar. The ancestors of Hungarians moved to the current territory of Hungary more than thousands of years ago. However, they still have some eastern and Turkic features in their character and appearance. History has left both our nations with many melancholy memories.
Finally, Hungarians, like Azerbaijanis, are hardworking, patient, hospitable people, who love to enjoy great feasts.