AssA Irada
Ambassador of the Republic of Korea to Azerbaijan Kim Tong Op on Thursday visited Azerbaijan's State Committee for Affairs of Refugees and Internally Displaced Persons to attend the presentation of aid products delivered to IDPs in the framework of Support Measures to Refugees and Internally Displaced Persons 2020, the Embassy reported.
During the meeting with the Chairman of the Committee, Rovshan Rzayev, Ambassador Kim Tong Op said that the Republic of Korea had also a history of division resulted in the separation of over 10 million families, and therefore he understood the plight of refugees and IDPs very well.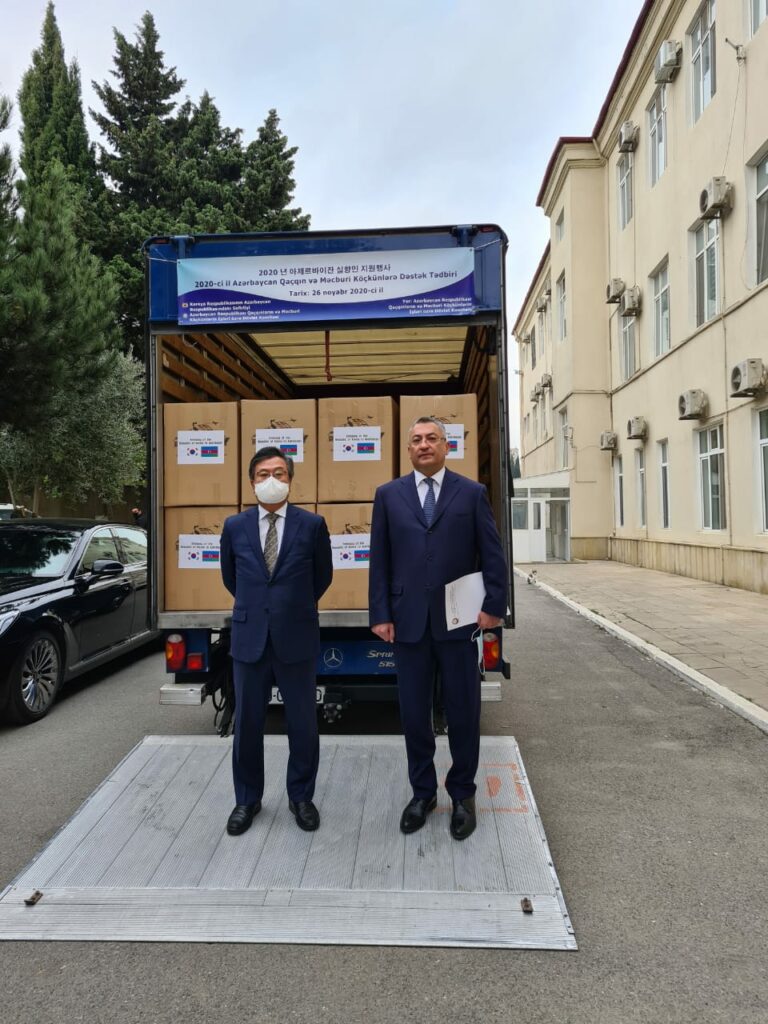 Embassy of the Republic of Korea in Azerbaijan every year, since 2014, implements measures to support those who expelled from their lands as a result of the Nagorno-Karabakh conflict.
In 2019, the Embassy officials visited the Gobu Park residential complex, which was built for IDPs in Garadagh district, and organized support events such as voluntary medical aid service for residents, essay competition among students, provision of school with technical equipment and visits to IDP families. But this year, in connection with the pandemic, only the provision of relief products was carried out.
The Embassy said that it plans to expand support measures for Azerbaijani refugees and IDPs in the coming years.