In an exclusive interview with the Azeri Observer Magazine Egyptian Tourism Minister Rania Al-Mashat speaks on new Reform Program aimed at strengthening the competitiveness of Egypt's tourism sector, safety and security measures of foreign visitors, which allowed the country to win the World Travel & Tourism Council Global Champion Award in 2019. She also shows interest for enhancement of cooperation with Azerbaijan and explains what developments will contribute to it.
BY ELENA KOSOLAPOVA
AZERI OBSERVER STAFF WRITER
Question: Could you tell our readers about current cooperation between our countries in the field of tourism? Do you share the huge experience of Egypt in tourism with Azerbaijan?
Answer: To start with, I would like to assure that the Azerbaijani market is a promising market for Egypt and that the Ministry of Tourism is keen on attracting more Azerbaijani tourists. The cooperation between our countries in tourism is continuous and fruitful and there have been many joint meetings to enhance this cooperation on many fronts. This collaboration is supported by a joint memo of cooperation, signed in 2007. In light of this cooperation we share our experiences in tourism.
Q.: What impact do you expect from the launch of a new direct flight between Baku and Sharm-El-Sheikh?
A.: I expect that the new direct flight will have an enormous impact on encouraging tourism between the two countries. I would like to seize this opportunity to refer to the new Aviation Incentive Program, which strengthens price competitiveness to increase inbound tourism to Egypt.
Q.: Could Azerbaijani tourists hope for facilitation of visa regulations with Egypt in the near future?
A.: As I mentioned, we are keen in attracting more tourists from Azerbaijan.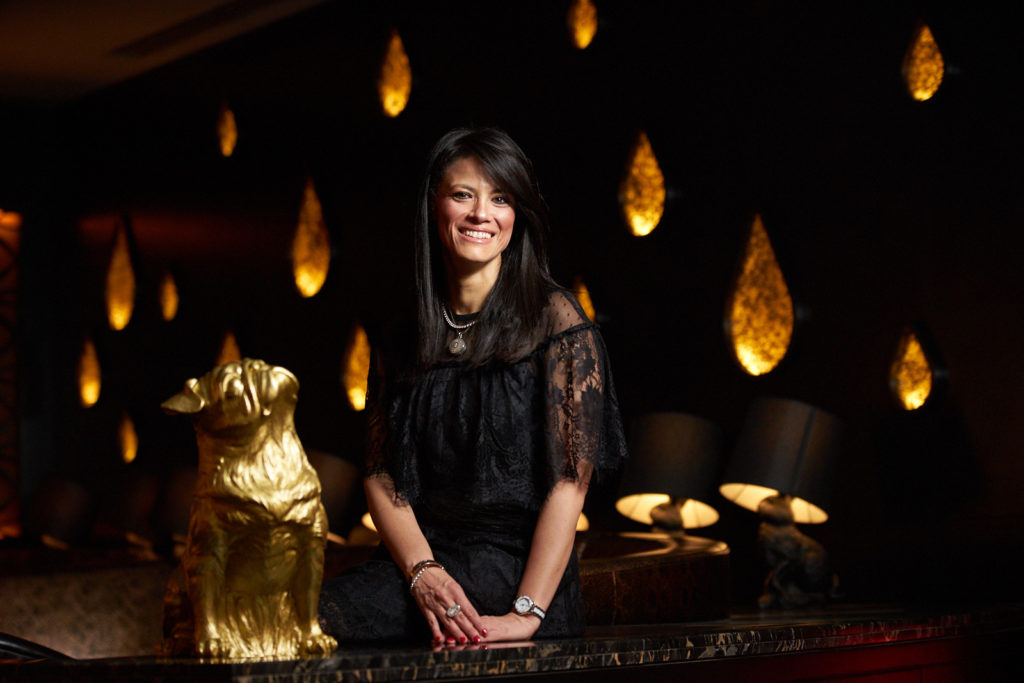 Q.: Do you plan any promotional campaigns in Azerbaijan to attract more tourists to visit Egypt?
A.: We have co-marketing campaigns with many tour operators worldwide, and there can be many cooperation opportunities between the Egyptian Tourism Promotion Board and Azerbaijani tour operators, to showcase the diversity of Egypt's tourism offer to the Azerbaijani people. These co-marketing campaigns are part of the Egypt – Tourism Reform Program, which has five pillars; among them is promotion and marketing. Promotion and marketing has three main objectives promoting the opening of the Grand Egyptian Museum 'GEM2020', the largest museum in the world dedicated to one civilization; our People to People "P2P" campaign, which aims at portraying Egypt not only as a contemporary and prime touristic destination but also sheds light on the diversity of the Egyptian people and Destination Branding. The Ministry of Tourism has partnerships with major international entities namely Discovery, Expedia Group, Isobar, China's Ctrip, Beautiful Destinations, and CNN, for promotion and marketing. Creating new contemporary content of movies and pictures and disseminating them on various social media and TV outlets, are key elements of our marketing campaigns. This takes into account the data analysis of various markets so campaigns are better targeted.
Q.: In 2017-2018 Egypt's tourism sector witnessed strong growth. What measures assisted in achieving these results?
Q.: This growth was a result of many reasons, one of which is the great support of our political leadership and the continuous cooperation between the Ministry of Tourism and all other governmental entities; in addition to the cooperation between the ministry and the private sector. The World Travel and Tourism Council (WTTC) has announced that Egypt saw a quantum leap in the tourism sector in 2018 (in a report they issued that reviewed the outcome of a new research for 2018 on the sector of travel and tourism in 185 world countries). The report stated that travel and tourism in Egypt grew by 16.5% significantly ahead of the global average, which is 3.9%, making Egypt the fastest growing country in North Africa. This growth has been linked to the hugely improved security infrastructure, which has helped to attract international visitors back to Egypt's shores, and has allowed major global travel companies to restart operations in popular destinations and increase their business in new tourist developments on the coasts of the Red Sea and the Mediterranean. In April, I was honored to receive the WTTC Global Champion Award at the 2019 Global Summit in Seville, Spain, for my country's work on promoting tourism resilience. The annual WTTC Global Champion Awards recognise outstanding public officials or countries who, through their leadership, have made a difference through pioneering public policies and initiatives that have increased the competitiveness of the sector within their respective countries. In November 2018, my team and I launched the Egypt – Tourism Reform Program (E—TRP) from the Egyptian Parliament. This structural reform program is designed to change the narrative on Egyptian tourism. The vision is to achieve a sustainable tourism sector through implementing structural reforms that strengthen the sector's competitiveness and are consistent with international standards.
Q.: Could you give some details about the Egypt—Tourism Reform Program?
A.: As I have just mentioned, the Ministry of Tourism launched the Egypt – Tourism Reform Program to achieve a sustainable tourism sector, through implementing structural reforms that strengthen the sector's competitiveness and that are in line with international standards. The structural reform pillars are: Institutional, Legislative, Branding & Promotion, Infrastructure & Tourism Development, and International Tourism Trends. All this is directed to put Egypt on a sustainable path, consistent with the United Nations Sustainable Development Goals (SDGs). The Reform Program is a framework; for each pillar there are well-defined goals and required procedures to achieve them. Our overarching objective is that at least one individual from each household in Egypt works directly or indirectly in the tourism sector.
Q.: What measures does Egypt take to ensure security of tourists?
A.: Egypt has been ranked the safest country in Africa and higher than both the UK and US, according to the annual Gallup (U.S. analytics and advisory company) Global Law and Order poll. I also mentioned that renowned international institutions have acknowledged the improvements in our security; WTTC attributed the growth in our tourism sector to the hugely improved security infrastructure, and awarded Egypt the annual WTTC Global Champion Award for promoting tourism resilience. The safety and security of our guests is a priority for the Egyptian government and we are continually reviewing and enhancing our security measures.
Q.: Could you tell us about opportunities for foreign investors within the Egyptian tourism sector?
A.: Egypt has a lot of advantages when it comes to foreign investment, especially in our fast growing tourism sector. The Ministry of Tourism is supporting the establishment of a private equity fund to attract foreign capital, aiming at restructuring financially impaired hotels and other tourism establishments. The Ministry of Tourism is keen on increasing foreign investment, since it contributes to achieving sustainable development and creating new job opportunities. There are a lot of promising locations for foreign investment in the tourism sector, like the new Al Alamein city on the North Coast, El-Galala in Ein El-Shokhna and the New Capital on the outskirts of Cairo.