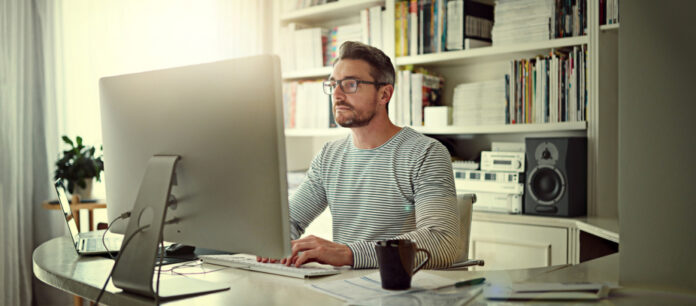 By SARAH GRACE DEL ROSARIO
AZERI OBSERVER CONTRIBUTOR
As the impact of COVID-19 continues to change business operations for many industries, there are still many people left out of work and looking at a bleak financial future. Rather than let many of the skills you acquired through your prior positions go to waste or left unused, there are several things you can do from home to create new business opportunities for yourself. Simple ideas can start generating income and follow-up activities like sending business thank you cards can ensure consumer loyalty for long-term growth.
Business ideas for a post-pandemic environment should have an online component, as social distancing recommendations can frustrate the general way you normally approach business. As of yet, there a new normal hasn't been established, leaving it to your imagination to create your business future. To avoid burnout and discouragement, develop a business that you are passionate about and willing to see through. Inventory your skills, your resources, and the market before deciding on your particular niche. These are options to consider.
1. Work as a Consultant
If you have both education and experience in a particular field or industry, you could become a consultant for other small businesses or even large companies. Social media, business, communication, marketing, and human resources are topics that can often use some third-party insight, and consulting can easily be done from home. There is very little overhead to get started. Spend some of your money on an order of business thank you cards that warmly responds to each inquiry or contract for your services.
2. Work in Education
Thousands of kids have been sent home to complete their education, and while many of them are still in contact with their classroom teachers, there are plenty of opportunities to become a support system for parents and other educators. There is always the option to teach English to foreign language speakers overseas, but there are plenty of tutoring or coach positions that need to be filled during the coming year. So long as you have considerable knowledge or training in a particular area, your ideas for online teaching are limitless.
3. Work as a Courier
Not all the options involve being tied to a computer. You can use your time management skills and a reliable vehicle to work as a courier. The medical community relies on quick and efficient delivery services to transport medical equipment, prescription drugs, and lab specimens from one facility to another. The areas of expansion for the healthcare industry indicate that this will be a path with job stability, potentially growing to where you manage a courier service and have drivers working for you.
4. Workas a Bookkeeper
Small business owners have a lot of things to manage, and these individuals are a great market for your bookkeeping services. Technology has made it possible for most bookkeeping services to be done remotely, giving you the freedom to work from home as an independent provider. You will need strong references and experience to establish your credibility in this area, and you should definitely purchase bookkeeping liability insurance to protect from the risks in this industry.
5. Work as a Resale Specialist
Online shopping has become a lifesaver for consumers stuck at home during the pandemic. You can tap into this market by working as an online reseller. From clothes to artwork or jewelry, you can use online stores like Mercari or Poshmark to turn fashionable items into good money.
As you work through the details of your new business venture, keep the customer experience at the forefront of your decision. You will find a selection of customizable business thank you cards at Cards for Causes that make a lasting impression on clients and vendors alike. It is these small decisions that will set your business up for success in a post-COVID-19 world.
About the author: Sarah Grace Del Rosario is a blogger from Engineer Supply. Engineer Supply matches businesses with vetted marketing experts and helps measure and manage their performance, to ensure marketing success.