AZERI OBSERVER EDITORIAL STAFF
Famous Indian yogi, mystic and visionary Sadhguru held an interactive lecture in Baku on Sunday, explaining why soil is the basis of our lives and what we can do to save it.
The event was organized by the Embassy of India in Baku, together with the Isha Foundation, and it was a part of the Save Soil global movement to address the soil crisis by bringing together people from around the world to stand up for Soil Health, and supporting leaders of all nations to institute national policies and actions toward increasing the organic content in cultivable soil. The movement was initiated by Sadhguru many years ago, and for three decades now, the yogi has been continuously bringing the importance of soil and the alarming threat of Soil Extinction into the spotlight. He has said repeatedly at several international platforms: "Soil is our life, our very body. And if we forsake soil, in many ways, we forsake the planet."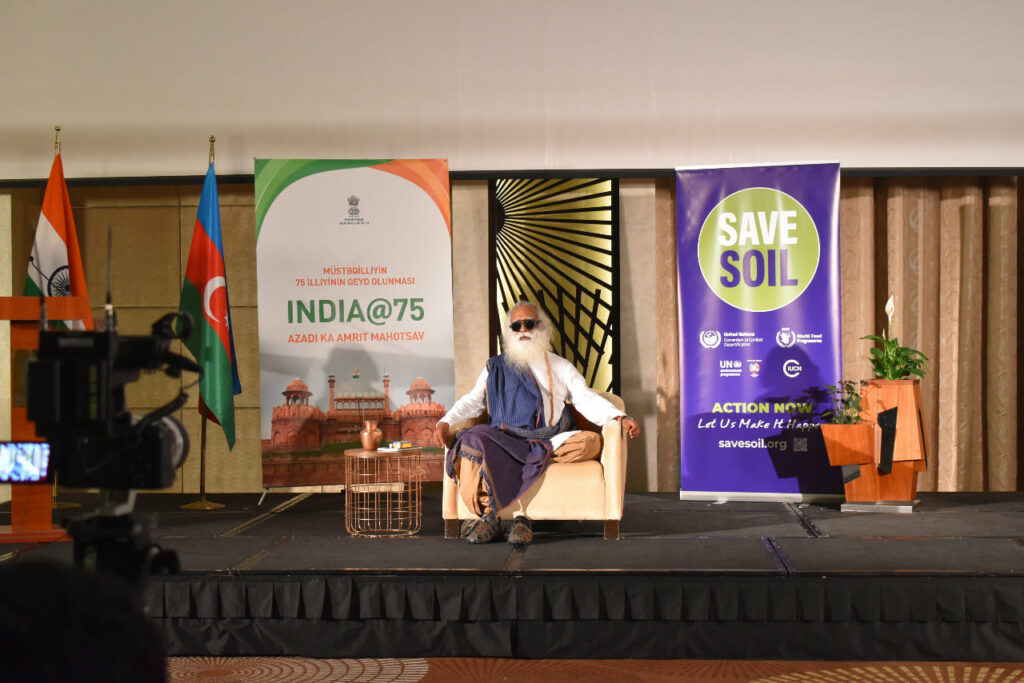 Sadhguru sees the mission of the movement in working towards creating a planet where a large number of Human Beings act consciously, governments are elected consciously, and ecological issues become election issues in the world. His efforts in this area have received worldwide support, ranging from ordinary citizens to politicians and the business community.
At the event in Baku, attended by foreign ambassadors to Azerbaijan, Azerbaijani parliament members and politicians, his local fans and the Indian diaspora, Sadhguru noted that agriculture, deforestation, and other factors had degraded and eroded topsoil at alarming rates. Globally, 52% of agricultural land is already degraded, which leads to food crisis, water scarcity, loss of bio-diversity, climate change, loss of livelihood and conflicts and migration. If current rates of soil degradation continue, this would be the end of life as we know it. According to Sadhguru, this crisis can be effectively reversed across the globe through policies that are created to safeguard soil health. However, to ensure soil health, collective participation of all citizens is needed, which can only be ensured by adopting the necessary policies in every nation of the world.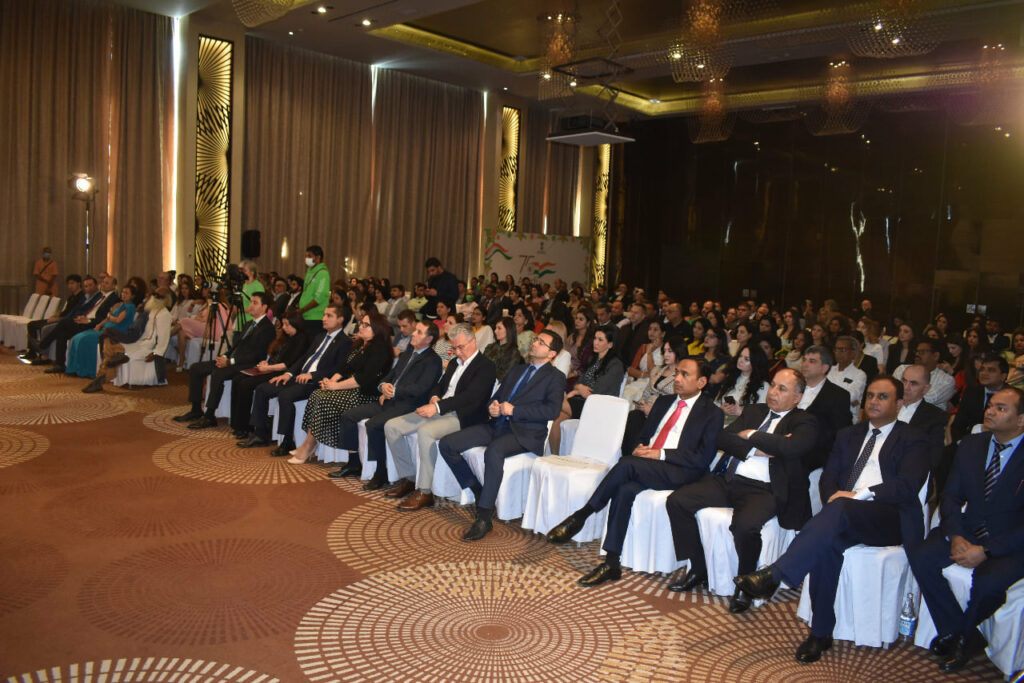 The yogi stressed that almost every major ecological crisis is, to some degree or form, a consequence or symptom of the degradation of soil. Similarly, almost every environmental or environment-related pain point can be addressed by creating healthy soil.
Baku is one of Sadhguru's destinations within his 100-day motorbike trip which will take him to 26 countries in Europe, Central Asia and the Middle East – covering a total of 30,000 kilometres, meeting with environmentalists along the way. The yogi has already travelled to Birmingham, London, Amsterdam, Berlin, Prague, Vienna, Ljubljana, Rome, Geneva, Paris and Brussels.