Bentley's Whisky and Cigar Bar at Four Seasons Hotel Baku is continuing its partnership with leading Scotch whisky maker The Macallan to bring a taste of Scotland to Azerbaijan with the exciting event featuring The Macallan range, was taking place on Wednesday, May 17. On this evening, guests were able to experience tutored tastings paired with delicious bites, as well as Brand Ambassador-led masterclasses.
Bridging classic and chic, Bentley's Bar offers an intimate club-style lounge with an impressive whisky collection. "We are happy to continue our successful partnership with The Macallan. The showcased selection highlights brand's history, ingenuity and unmistakable strength of character," commented Hotel Manager Ozgur Sezercan.
During the event, guests had the opportunity to learn about whisky-making and Macallan's 200-year history in a masterclass lead by Igor Kalimov, Regional Brand Ambassador at The Macallan. The evening included tastings of the distinctive single malts, from the Double Cask 18 Years Old to the Macallan Rare Cask, paired with a delicious tasting menu by Executive Chef Renatto Rizzi featuring Burrata cheese served with strawberries, marinated beef bresaola with crispy artichokes, seared duck breast, and more.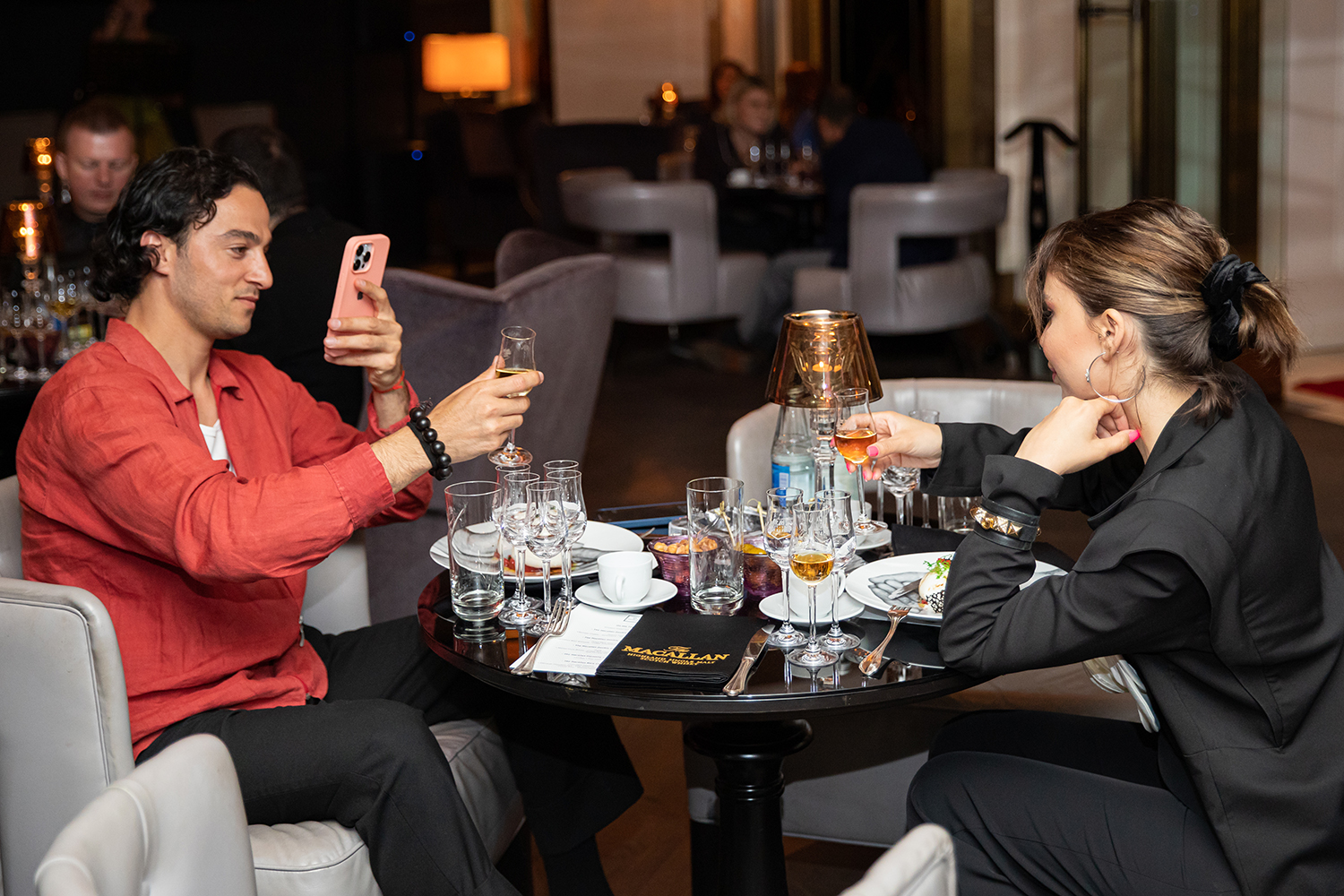 "The Macallan's partnership with Four Seasons Hotel Baku tells the story of two brands that share the embodiment of uncompromised excellence together with incomparable craftsmanship. We are excited for guests to taste a selection of some of our finest and rarest single malts, each with a unique story that pays homage to the mastery behind its making," commented Igor Kalimov.
Bentley's Bar is open daily from 5.00 pm to 12:00 midnight for all guests who wish to discover the tastes of The Macallan Whisky Range, Bentley's high-quality craft cocktails, and more on offer every evening.
Book a table at Bentley's through the Hotel now at reservations.bku@fourseasons.com or +994 12 404 2424.