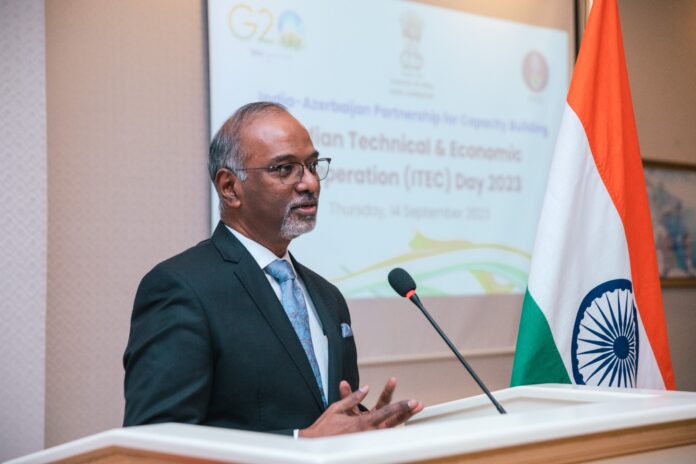 AZERI OBSERVER EDITORIAL STAFF
In a special gathering marked by camaraderie and a shared vision for international growth, the Embassy of India in Baku commemorated the Indian Technical & Economic Cooperation (ITEC) Day 2023 on Thursday. The event was attended by distinguished guests, including ITEC alumni, Azerbaijani government officials, and media representatives.
Ambassador of India to Azerbaijan, Sridharan Madhusudhanan, kicked off the ceremony by welcoming the chief guest, Mukhtar Babayev, Azerbaijan's Minister of Ecology and Natural Resources, officials, ITEC alumni and other guests. The Ambassador underscored ITEC's pivotal role in international capacity building. He pointed out that India's capacity-building program has trained more than 200,000 professionals hailing from over 160 countries since its establishment in 1964.
The event featured the screening of a short film about ITEC, in which Subrahmanyam Jaishankar, India's Minister of External Affairs, stated that India's foreign policy strongly supports development cooperation, guided by principles of Partnership, Mutual Benefit, and Solidarity. He reinforced the message that the growth and prosperity of the world are intertwined and that "We all grow together."
ITEC alumni added depth to the occasion by sharing their first-hand experiences of the training programs in India. Their testimonials served as a powerful affirmation of how the skills acquired have been put to effective use in their respective fields.
Details about the ITEC program were also shared, including its offering of nearly 10,000 fully-funded, in-person training opportunities across almost 400 courses each year. These courses are hosted at more than 100 eminent institutions in India, covering a wide array of disciplines, from agriculture and rural development to governance and climate change. Remarkably, in the last financial year, all available training slots for Azerbaijani officials were filled.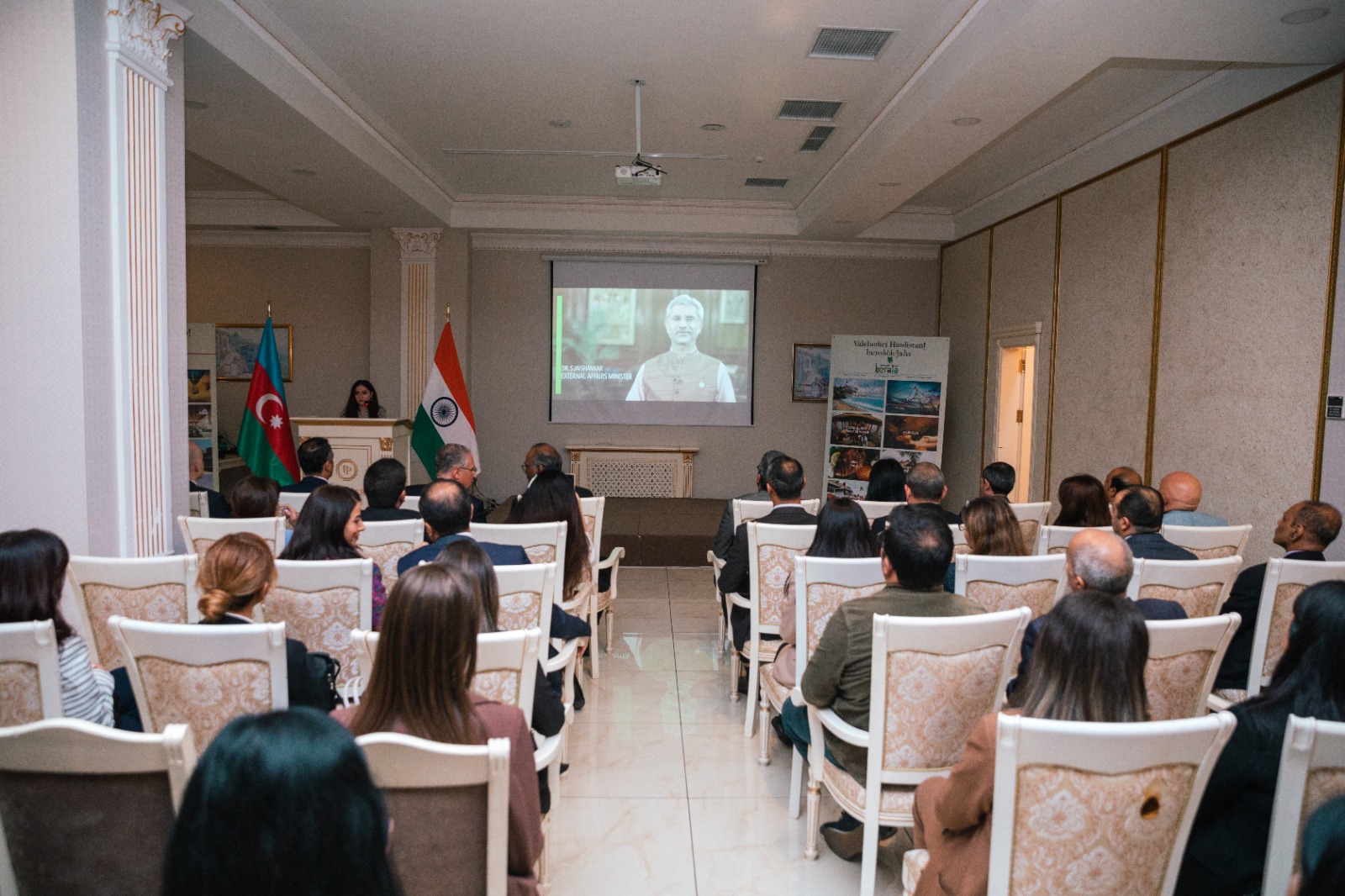 Eligibility criteria for participation in ITEC were outlined during the event, noting that Azerbaijani government officials aged 25 to 45 can apply. The application process was described, directing potential candidates to complete an online form and submit a printout through their respective ministries. For further information, interested parties are encouraged to visit ITEC Official Website (https://www.itecgoi.in) or contact the Embassy of India in Baku.
As a warm gesture of hospitality and cultural exchange, the Embassy also hosted a dinner for all participants, offering them a delightful taste of authentic Indian cuisine.
As the event came to a close, it was evident that the ITEC program served as a crucial bridge between India and Azerbaijan. It stands as a testimony to what can be achieved when countries collaborate for mutual benefit.