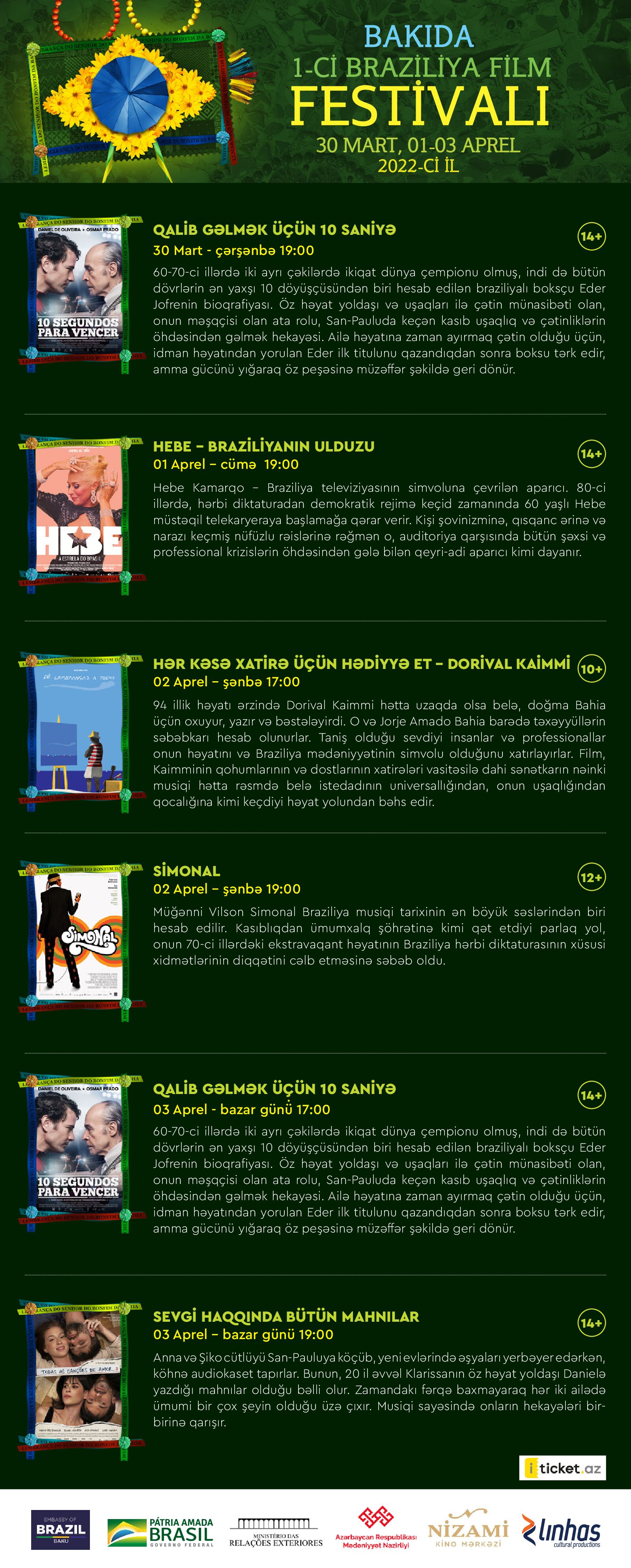 The First Baku Brazilian Film Festival will take place in Baku on March 30 – April 3. According to Brazilian Embassy in Baku, the festival includes five films. All these films are of recent production, but already have drawn large audiences and got prizes. They will be screened in the original version in Portuguese and subtitled in the Azerbaijani language. The venue of the festival is Nizami Cinema Centre.
The opening session on March 30 is by invitation only. The tickets for the April 1, 2 and 3 sessions are free and are available online through i-Ticket platform, thanks to support of the Brazil's Ministry of Foreign Relations.
The Festival is the result of the fruitful cooperation between the Embassy of Brazil and the Ministry of Culture of Azerbaijan.