The 2nd Indonesian Cultural Festival has kicked off in the Azerbaijani capital of Baku on September 9 with a solemn opening ceremony at Heydar...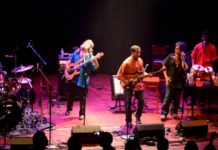 The Indian Ocean music group which is widely regarded as one of India's foremost bands will be visiting Azerbaijan from 10-14 September, India`s Embassy...
On the occasion of the 18th anniversary of the accession of His Majesty King Mohammed VI to the throne, the Moroccan embassy in Baku...
The first Azerbaijan-Romania University Forum will take place at the ADA University in Baku on May 24-25. The event will be attended by rectors, vice-rectors...
Continues to grow global portfolio and strengthen position as partner of choice for luxury hotel and residential projects Four Seasons Hotels and Resorts, the world's leading...